Our enthusiasm for something "you can touch later" - namely the good, "old" books is currently focused on three favorite projects:
"ENDLICHvorbereitet"
ist der aktuelle Arbeitstitel für eine Mitmachbuchserie, die als Buch und in digitaler Version erscheinen wird. In elf Ausgaben kann sich der Leser/User erstmalig auf (fast) alles vorbereiten, was ihm passieren kann. Diese Bücher "zwingen" den User dazu, das Gelernte nicht nur zu konsumieren, sondern gleich in eigenen Worten für die individuelle Situation festzuhalten. Somit festigt sich das neue Wissen um ein Vielfaches. Zudem macht sich der Leser (erstmalig) darüber Gedanken, was es im Detail bedeutet, wenn zB die Geldbörse gestohlen wird, und welcher Ärger und Aufwand damit verbunden ist.
Also, warum nicht bereits jetzt darauf vorbereiten?! Damit man im Schadensfall alle Informationen, Abläufen und Checklisten parat hat, damit sich der Schaden in Grenzen hält. Und - final - hat der Leser endlich nur noch einen einzigen Ort, an dem diese wichtigen Informationen abrufbar sind. ENDLICH!
Hilfe, Ideen und Anregungen von Buchliebhabern sind ebenso willkommen wie B2B-Kontakte, z. B. zu Agenten, Buchhandlungen, Verlagen, Sponsoren und Medienhäusern.
"
BE PREPARED
" is the current German-language working title for a workbook series that will be published as a book and in digital version. In eleven issues, the reader/user can for the first time prepare for (almost) anything that may happen to him. These books "force" the user not only to consume what he or she has learned, but to immediately record it in his or her own words for the individual situation. This consolidates the new knowledge many times over. In addition, the reader thinks (for the first time) about what it means in detail if, for example, the purse is stolen, and what trouble and expense is involved.
So, why not prepare for it now! So that in the event of a loss, you have all the information, procedures and checklists at your fingertips, so that the damage is kept within reasonable limits. And - finally - the reader has only one place where this important information is available. BE PREPARED!
Support, interested book friends, ideas and suggestions from book lovers just as welcome as B2B contacts, like agents, bookstores, publishers, sponsors and media houses.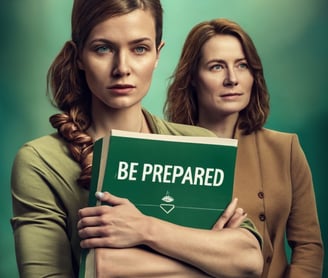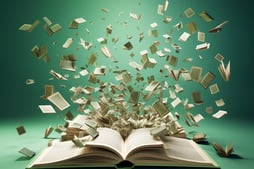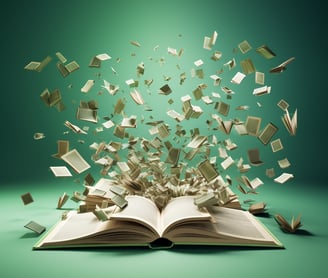 Was würde eigentlich passieren, wenn man ein- und denselben
Inhalt eines Buchs in 18 verschiedenen Varianten publiziert
?
Einmal ist ein Liebesroman, das andere ein Science-Fiction-Abenteuer etc.. Entsprechend der verschiedenen Genre ändern sich die Cover, der Autorenname, der Buchrückentext und vieles mehr. Auch das Marketing ändert sich: liegt bei Buchvariante 1 der Schwerpunkt auf Instagram, wird Buch 2 klassisch über den Buchhandel beworben, und Buch 14 übt sich in Guerilla Marketing.
DAS ist unsere Idee für das "größte Live-Buchexperiment" ever. Denn wer weiß schon genau, welche Faktoren am Ende die entscheidenden für den Erfolg sind?! Uns liegt ein fertiges Manuskript eines erfolgreichen Autoren vor (über 200.000 verkaufte Exemplare), welches sich hervorragend für dieses Experiment eignet: bedient es doch gleich mehrere Genre, von SciFi, Abenteuer, Thriller, Liebesroman, Krieg, Historischer Roman und Maritimes.
Der Kickstarter-User erhält bei Teilnahme den exklusiven Zugang zu unserer Datenbank. Und nur der Kickstarter-Unterstützer! Hier finden sich alle Daten der kommenden 12 Monate nach Start der Aktion: Verkaufszahlen, Rezensionen, Anfragen von Buchhandlungen, Agenten, Presse & Co. und vieles mehr. Zu 100% transparent. Damit wir ALLE quasi live sehen können, welches dieser 18 Exemplare das erfolgreichste und was das schlechteste sein wird - obwohl alle 18 Exemplare den gleichen Inhalt haben.

Und vor allem: WARUM unterscheiden sich die Ergebnisse in Quantität und Qualität!
Wir erhoffen und erwarten einmalige Ergebnisse, die der Kickstarter-Community ungewöhnliche Einblicke ermöglichen wird.
What would actually happen if one and
the same content of a book were published in 18 different variants
?
One is a romance novel, the other a science fiction adventure etc.. According to the different genres, the covers, the author's name, the spine text and much more change. Marketing also changes: while book variant 1 focuses on Instagram, book 2 is classically promoted via bookstores, and book 14 practices guerrilla marketing.
THIS is our idea for the "biggest live book experiment" ever. After all, who knows exactly which factors will be decisive for success in the end? We have a finished manuscript by a successful author (over 200,000 copies sold), which is perfect for this experiment: it serves several genres, from sci-fi, adventure, thriller, romance, war, historical novel and maritime.
The Kickstarter user will receive exclusive access to our database upon participation. And only the Kickstarter supporter! Here you will find all data of the next 12 months after the start of the campaign: sales figures, reviews, inquiries from bookstores, agents, press & Co. and much more. 100% transparent. So that we ALL can see quasi live which of these 18 copies will be the most successful and which the worst - although the books are all the same in terms of content.

And most importantly, WHY do the results differ in quantity and quality!
We hope and expect unique results that will provide unusual insights to the Kickstarter community.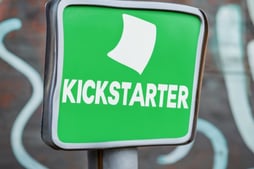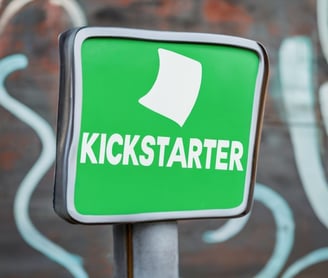 Our KICKSTARTER project (coming soon):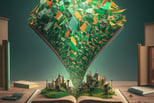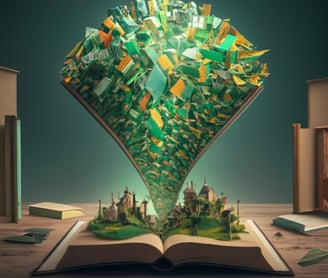 A large number of workbooks for 2024 are on our idea list: on a wide variety of topics, such as health, travel, life planning, finance.